Dental surgical loupes are magnification devices that are worn by dentists during procedures to provide a clearer and more detailed view of the treatment area. These loupes typically consist of a set of magnifying lenses that are attached to a frame and worn like glasses. While the primary focus of loupes is to enhance visualization for precise dental work, they also offer several benefits for the neck and back health of dental professionals: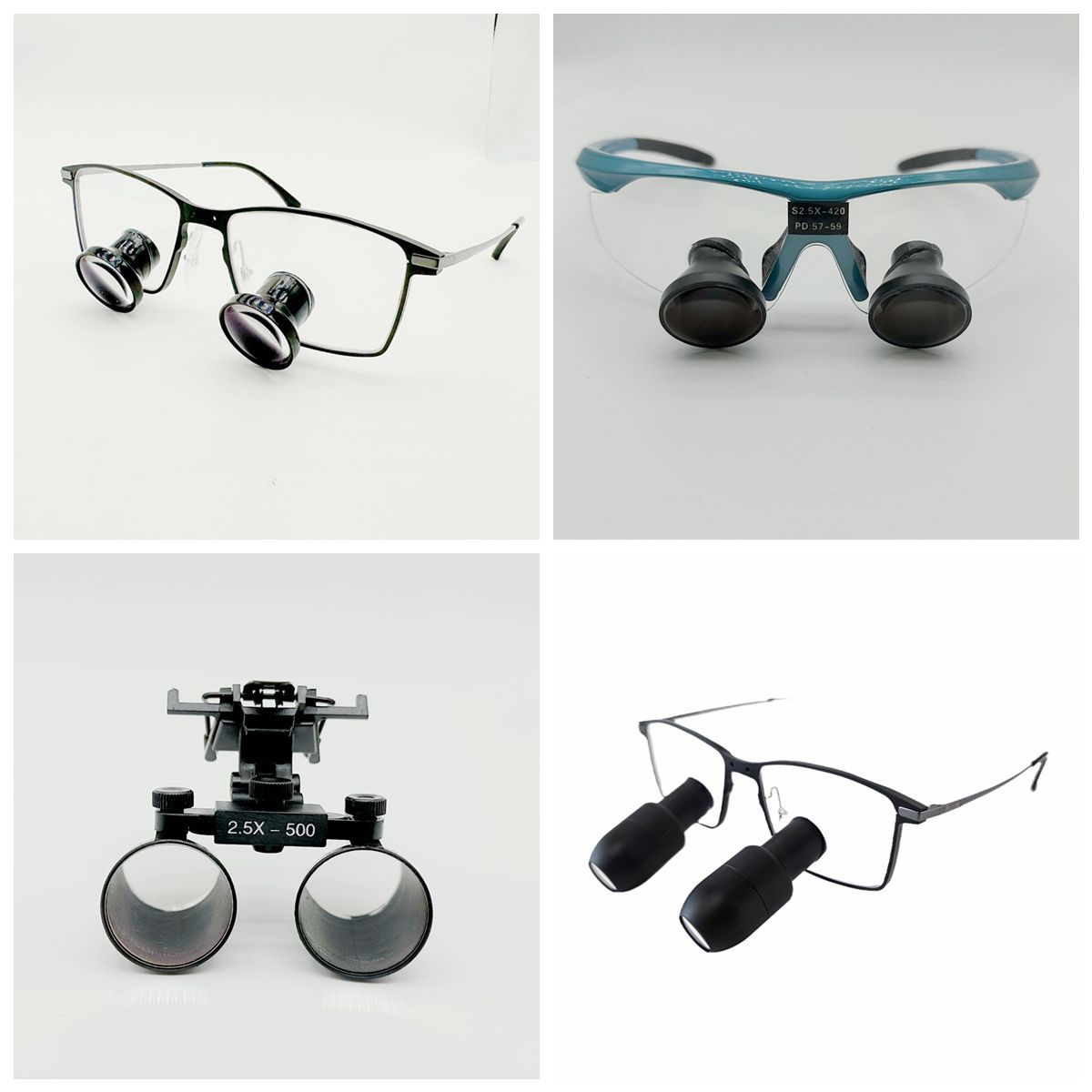 Improved Posture: Dental procedures often require dentists to hunch over the patient's mouth for extended periods. Surgical loupes promote a better posture by allowing dentists to work in a more upright position, reducing strain on the neck and back muscles.

Reduced Eye Strain: Magnification provided by Loupes reduces the need for dentists to lean in closely and strain their eyes to see fine details. This can help prevent eye fatigue and discomfort, which can indirectly contribute to neck and back strain.

Enhanced Precision: With better visualization through loupes, dentists can perform procedures more accurately. This can lead to fewer adjustments and corrections during treatment, ultimately reducing the time spent in awkward positions that can strain the neck and back.

Decreased Muscle Tension: Loupes allow dentists to maintain a more relaxed posture and keep their heads in a neutral position while working. This reduces muscle tension and the risk of developing chronic pain in the neck and back muscles.

Prevention of Repetitive Strain Injuries: Repetitive movements and poor posture can lead to repetitive strain injuries over time. Loupes can help mitigate these risks by promoting ergonomic positioning and reducing the need for frequent adjustments during procedures.

Long-Term Health Benefits: By investing in dental loupes, dentists are making a proactive effort to prioritize their long-term health. Preventing strain-related injuries can extend a dentist's career span and improve their overall quality of life.

Customized Fit: Many loupes are customizable to the individual dentist's working distance and visual requirements. This personalized fit ensures that the magnification is optimized for each user, minimizing the need for awkward head and neck movements.

Less Dependence on Bent-Over Positions: Without loupes, dentists might be inclined to bend forward and peer closely at the treatment area. Loupes enable dentists to see with precision while maintaining a more comfortable and sustainable posture.
It's important to note that while dental loupes offer numerous benefits, proper usage is essential. Dentists should undergo training on how to properly adjust and use loupes to maximize their ergonomic advantages. Additionally, regular breaks, stretching exercises, and maintaining a well-designed workspace also contribute to overall neck and back health for dental professionals.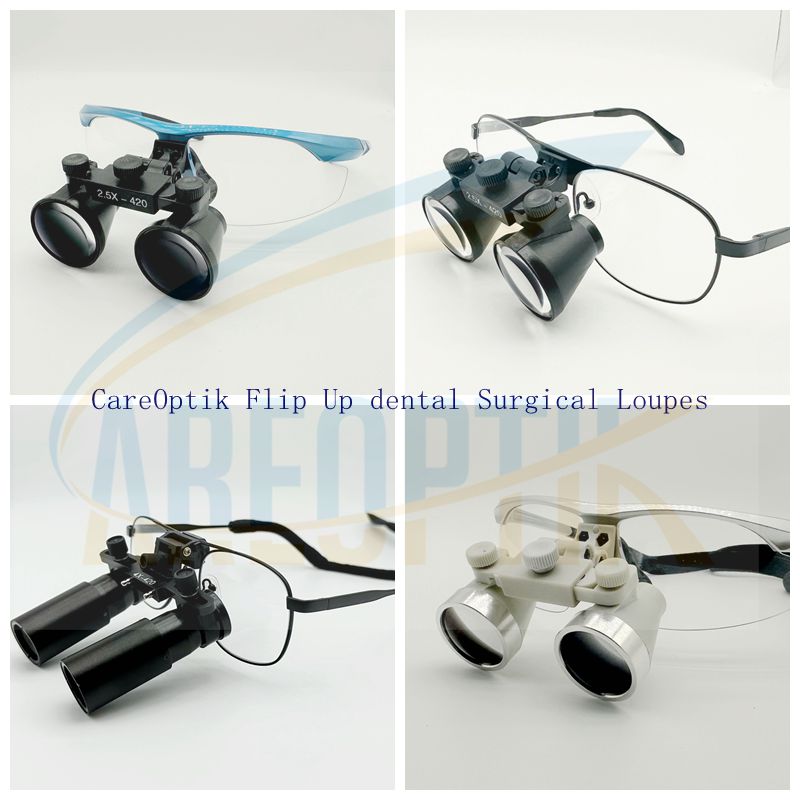 if you are looking for high-quality dental surgical loupes, you can visit Careoptik online shop, there are different styles of dental surgical loupes with super high quality. all of them are manufacturer's price, fast shipping, quality warranty, Money back guarantee. order direct from www.careoptik.com