New Desinging custom made TTL prismatic loups 4.0x 5.0x 6.0x are on sale.

custom made TTL loupes prismatic loupes 4.0x 5.0x 6.0x
medical loupes are widely used in dentistry, hygine,surgery,Department of Stomatology, ENT department, general surgery, cervical spine Department of Neurosurgery, cardiovascular and cerebrovascular disease, cosmetology and plastic surgery, pet hospital and other medical fields. It is a necessary magnifier glasses for doctors in the fine examination and treatment or operation,
prismatic loupes are high magnification loupes, it is designed with Prismatic (Kepler) optics system, more pieces optics lens compunded, it is a bit heavier than Galilean Loupes, but it can offer more higher magnification, offer more clear and high resolution image.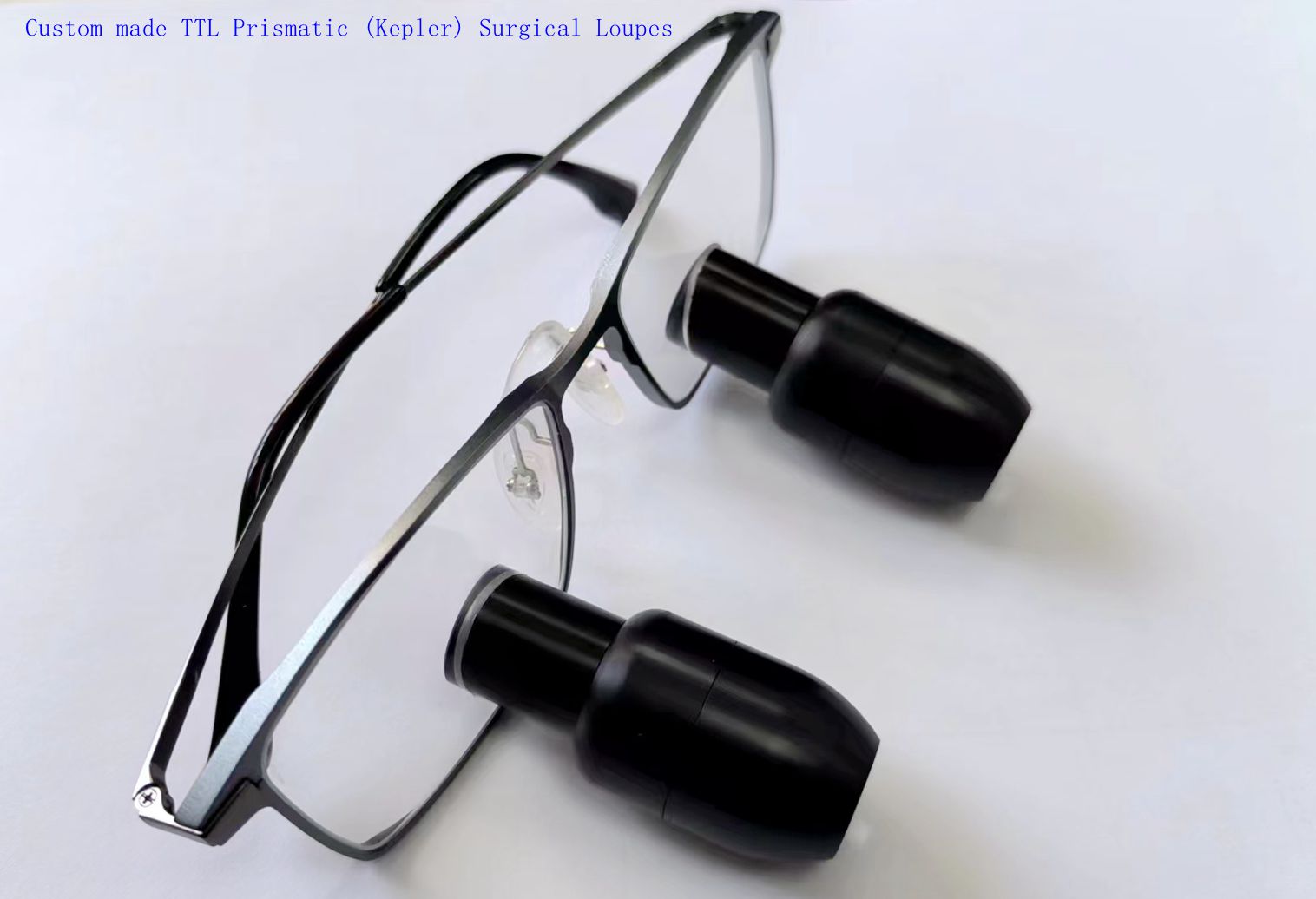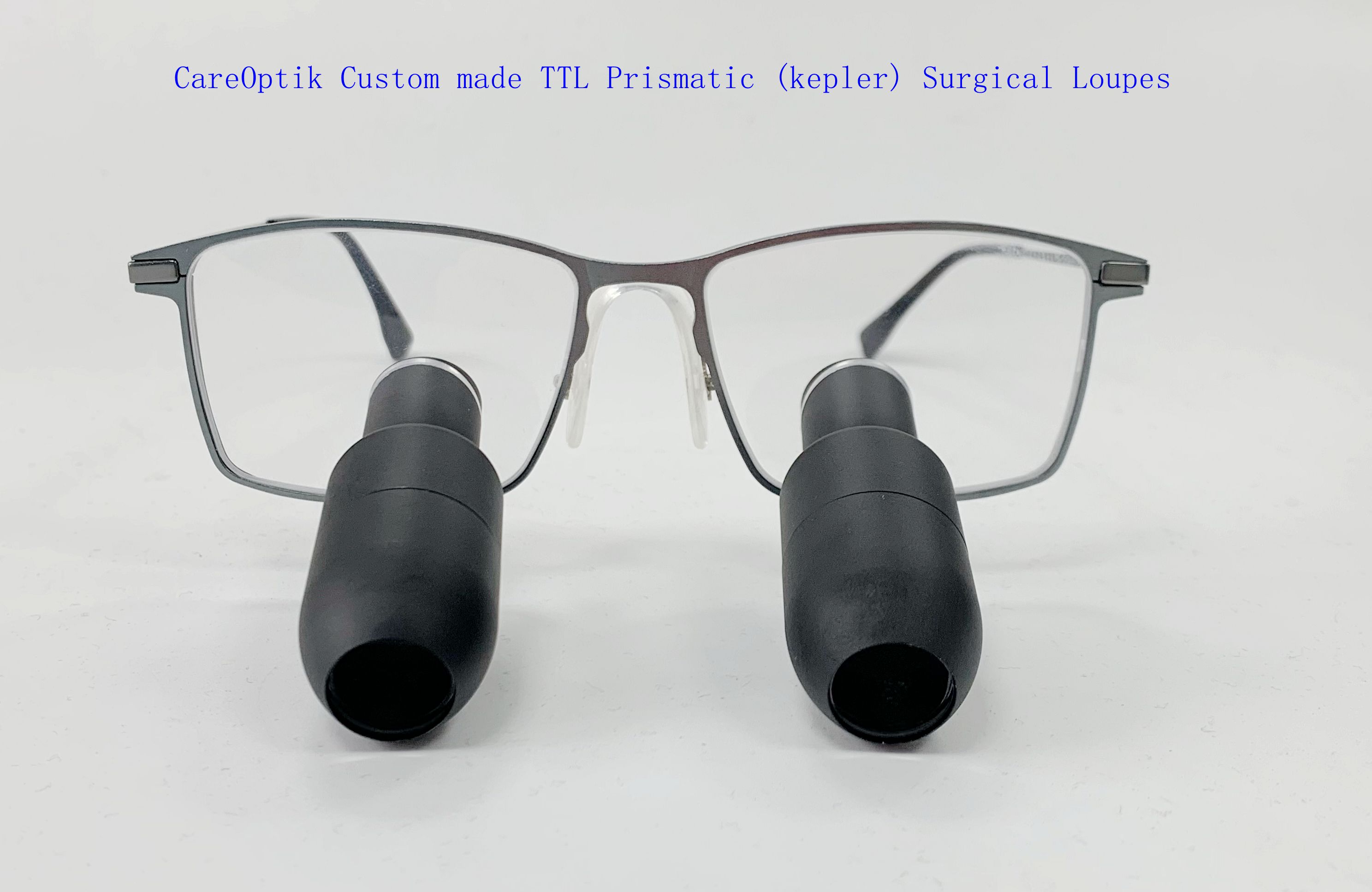 normally Galilean loupes only can offer magnifcaiton no more than 3,5x, if need more higher magnificaiton, should be prismatic optics system. now , in medical fields such as dentistry,surgery or hygienon, most of the doctors need a good quality magnifying loupes for treatment operation working, some time they need high magnification loupes 4.0x 5.0x 6.0x.
Flip up prismatic loupes is heavy uncomforable for long time working. and the filds of view of the flip up style is much smaller. custom made TTL Prismatic loupes 4.0x 5.0x 6.0x can resolve this problem, it is much lighter weight than flip up style, and also can offer more larger fields of views.
custom made TTL prismatic loupes made as user's pupil distance, that will more claose to eyes, offering more larger fileds of views, and new designing TTL prismatic loupes barrels is new gerneation prismatic loupes, the lens material using super high grade medical optics glasses, light weight desinging, protecting neck and back when surgeon operating for a longtime. don't need bend too much,that will be more better for neck and back of the surgeon.
if you need a high quality TTL loupes 4.0x 5.0x 6.0x dental surgical loupes, order dorect from www.optics-world.com